I am an experienced cinematographer and media content creator specializing in producing diverse, story-driven video content.
As an owner-operator I am well-equipped for documentary, commercial, corporate and non-fiction video production on location and in a studio. I've shot a wide range of projects in the last twenty years, including feature films, shorts, commercials, live music and a ton of documentary and corporate interviews. I can work solo or with any size crew, and I'm local from Seattle to Portland. In the Pacific Northwest I'll bring my own state-of-the-art grip and lighting gear, and I'm available to travel worldwide.
---
Cameras with HD/4K/8K BRAW and PRORES up to 240fps / Lighting & Grip from Aputure, Nanlux, Matthews, Litepanels
(scroll down for complete list)
---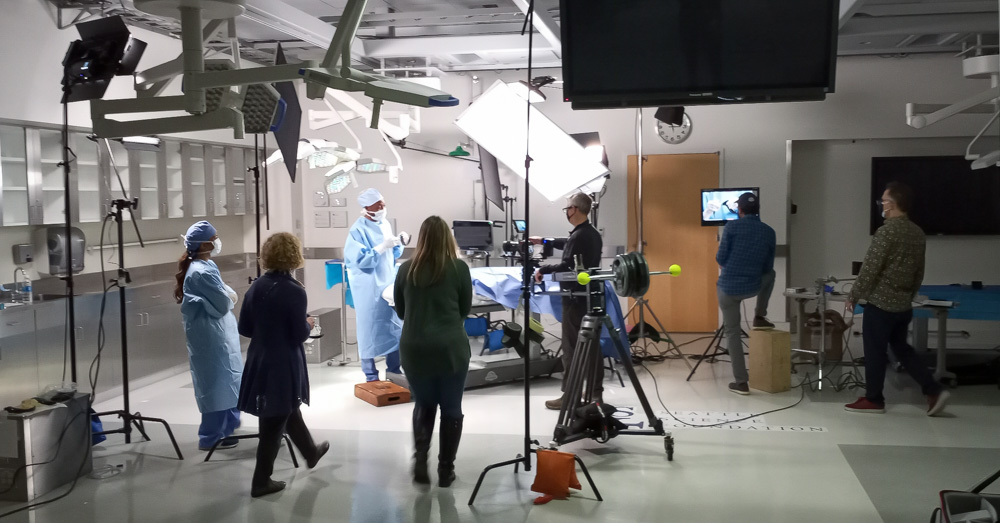 LIGHTS
All my lights can be controlled wirelessly, either with Lumenradio DMX or Bluetooth. Most can be run off batteries.
GRIP
12x MSE C-stands
8x MSE Baby stands
2x MSE Low Combo stands
2x MSE High Combo stands
1x Menace/Boom Arm
1x 6 foot frame w/ full grid, half grid, unbleached muslin
8x 25′ Stingers
14x 20# Sand bags
2x 48″ diffusion frames
3x 48″ solid floppy flags
10x 18×24 & 24×36 solid flags
Cardellini grip clamps, gobo heads, clips, adapters, tape and tools.
Apple boxes, assorted diffusion and CC gel rolls
2x Rubbermaid Carts / 2x Hampers / 2x Magliners
10×10′ Popup Tent
CAMERAS & SUPPORT
Blackmagic Ursa 12K
2x Blackmagic P6K Pro
2x FujiFilm X-T3
Panasonic GH5 + Metabones EF
DJI Air 2S / 5.4K sensor
FSI LM-2140W monitor
SDI and HDMI Recorders / Atomos & BMD
Hollyland Wireless
Miller, Libec tripod systems
Tilta Nucleus-M Wireless Lens Control / Chrosziel matte box
Dana Dolly, Gimbals & Handheld Rig
Proaim Wave2 10ft Jib (info)
LENSE LIST – EF Mount – Geared 0.8
Sigma ART f/1.4 – 20mm, 28mm, 35mm, 40mm, 50mm, 85mm (ff primes)
Sigma ART f/1.8 – 18-35mm, 50-100mm (s35 zooms)
Tokina AT-X 11-20mm f/2.8, 14-20mm f/2 (s35 zooms)
Zeiss C/Y 28mm f/2.8, 85mm f/1.4, 135mm f/2.8 (ff vintage primes)
Sigma ART 14-24mm f/2.8, Canon 24-105mm f/4 L IS USM (ff zooms)
FujiFilm X 14mm, 23mm, 35mm, 18-55mm
AUDIO
1x DPA 4017C shotgun mic (pdf)
2x Rode NTG2 shotgun mic
2x Sennheiser G2 wireless system
2x DPA 4060 lav mics (pdf), 2x Countryman B3 lav mics
Sounds Devices MixPre D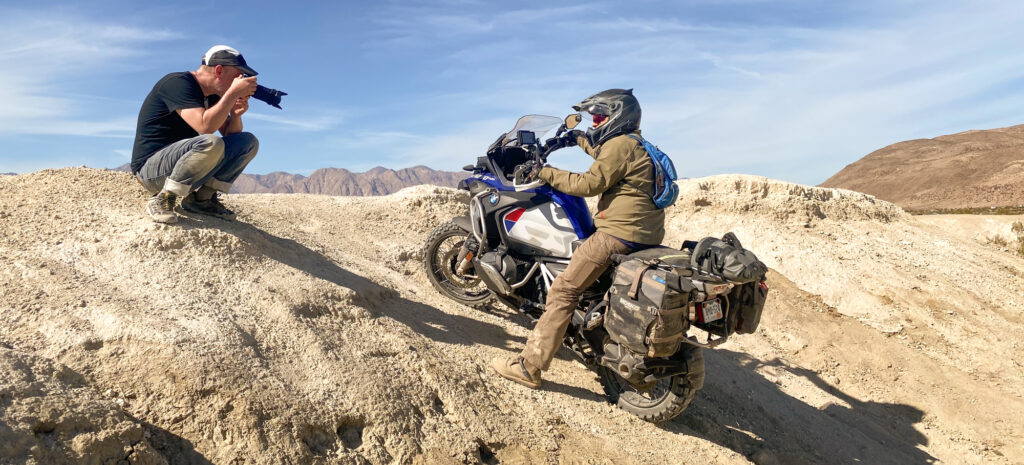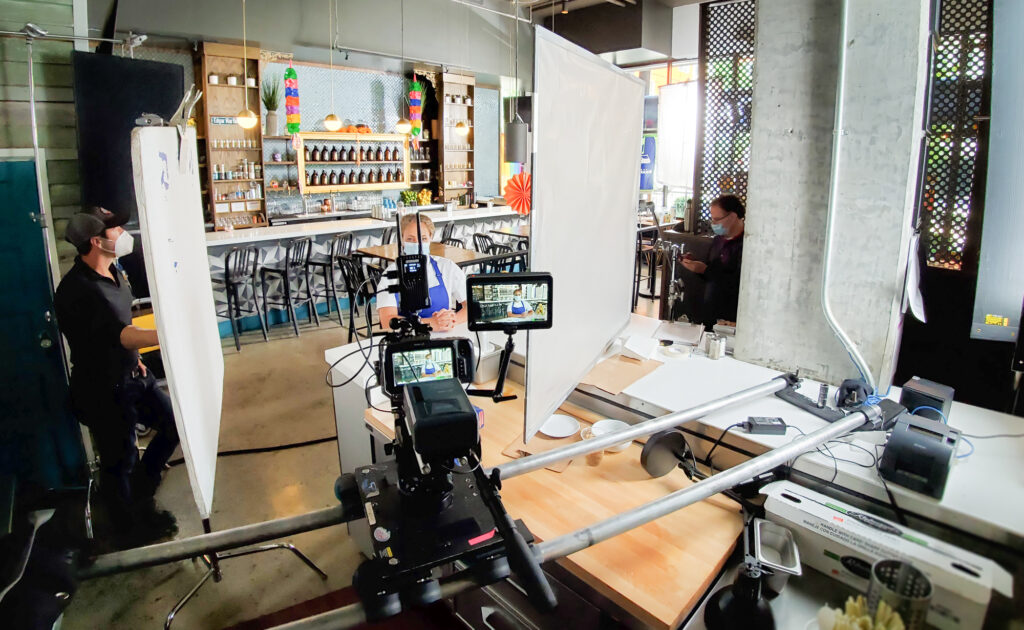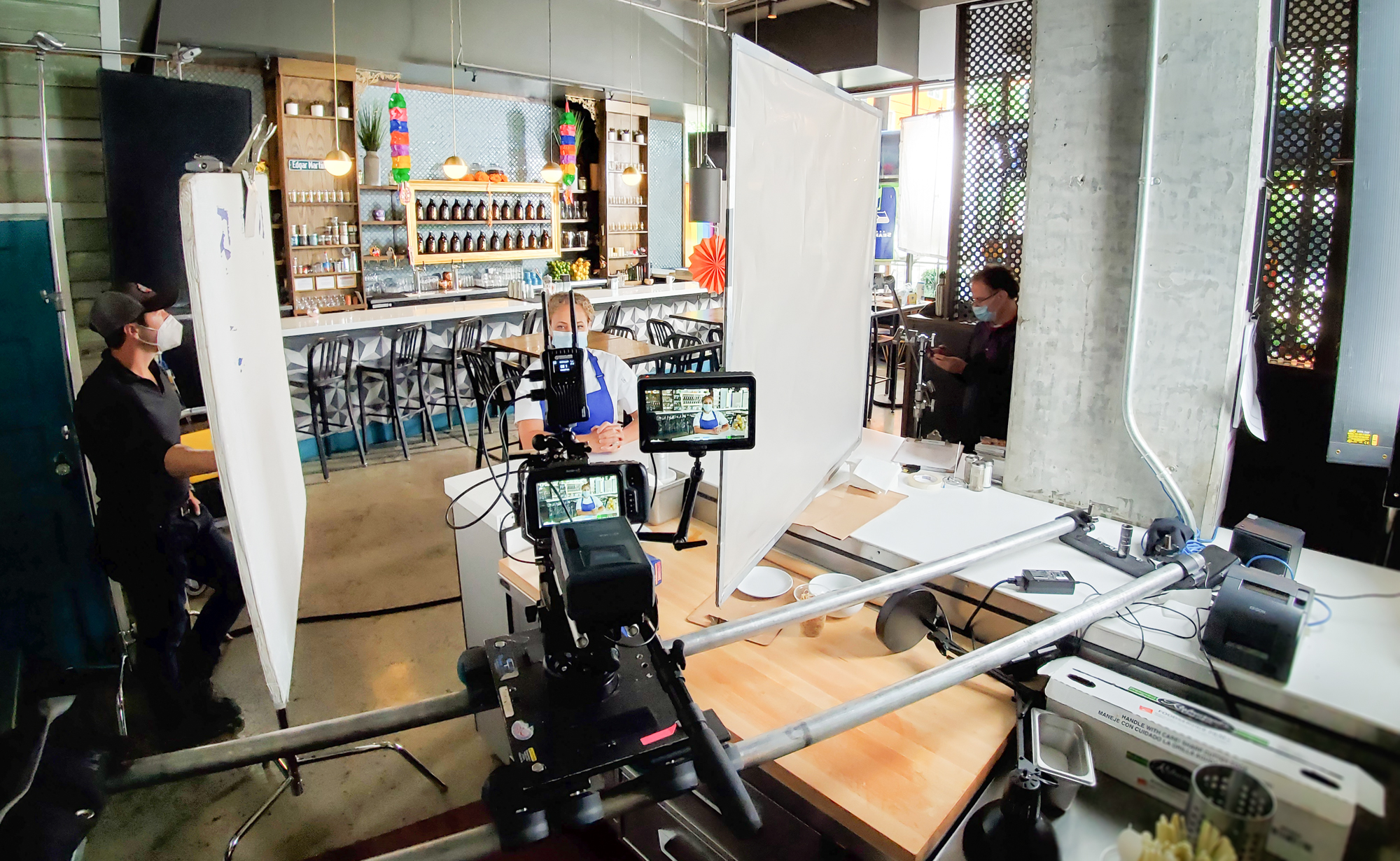 Outside of the video production realm, Tim has been uploading since 1995 and has created:
Cinematography.com – An education-based social media resource and marketplace for film students and professionals. The cinematography.com forum has been connecting filmmakers worldwide since 1998.
SteadicamForum.com – A global community of professional motion picture camera stabilization specialists. The SteadicamForum is also the #1 online resource for buying and selling used professional Steadicam equipment.
Hundreds of web sites starting with Bill Nye the Science Guy in 1995 and ending with Preston Gates & Ellis in 2005.
Three amazing sons.