With temperatures barely hitting 50F for a few days last week I rattle-canned some of the KLE's green to black and then tried to put a few local miles on after the paint had dried.
I roamed around out towards Shelton and McCleary and then cut back to the west side of Capitol Forest. There are both paved and unpaved routes for vehicles through the forest. Both are amazing rides but this early in the year the paved D-line will be covered with slippery moss and ice in places. The muddy C-line sounded like more fun anyway.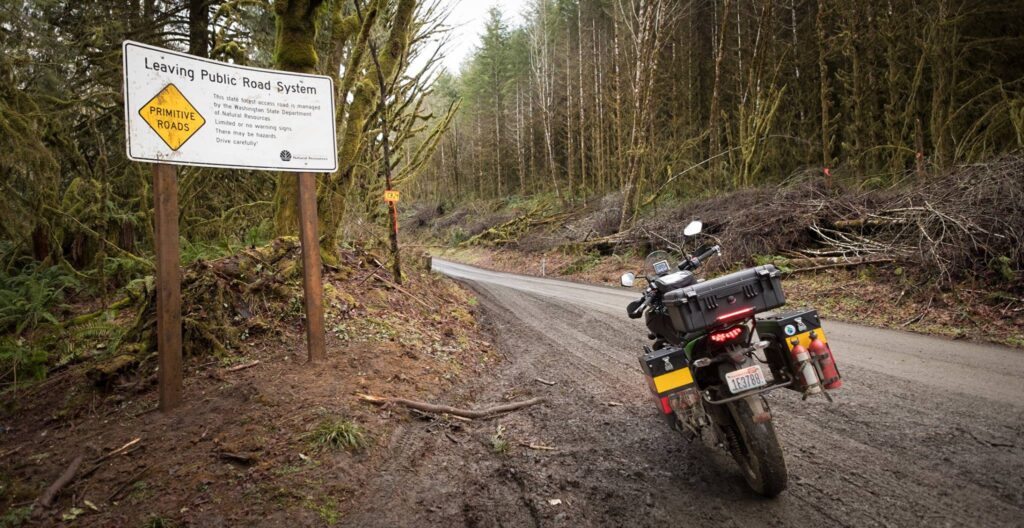 The C-line's condition was actually pretty good. Plenty of ruts and mud from all the rain we get up here (it's a rain forest, you know) but the KLE650 handled it fine, certainly instilling more confidence than the heavier and sportier K75.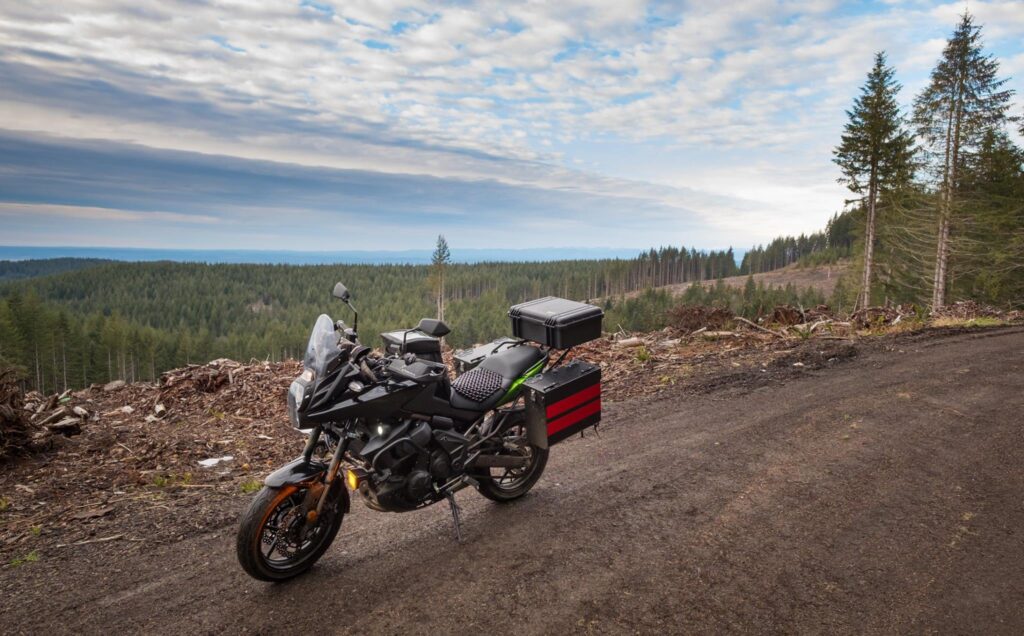 It was Friday afternoon and with the exception of a few logging trucks, I had the road all to myself.
As I gained elevation I started seeing more snow on the roadside, and finally at about 1100′ the road was wall-to-wall snow and ice. Non-passable for this rider. After a quick photo break I turned around and headed back down to US12, and then back home to hose off the dirt.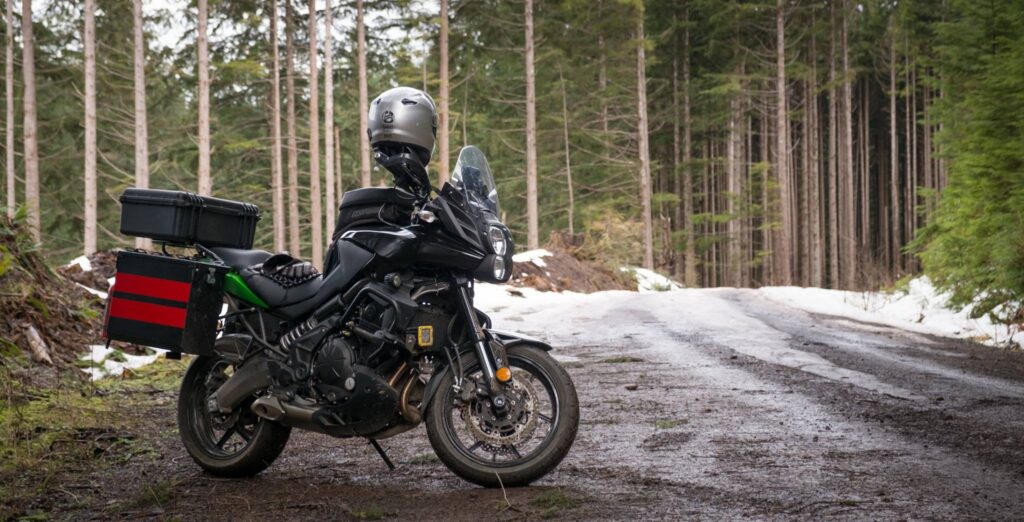 It was a short and sweet break from the winter doldrums.