I came to this rather odd realization. Surprisingly, I've never owned a car.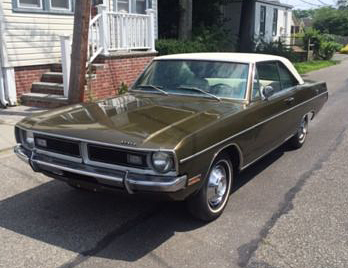 In 1979 I learned to drive in a green 1971 Dodge Dart Swinger that belonged to my parents. They bought it used from my uncle who never held onto a vehicle for very long so it was in good shape.
A year later, halfway through high school, we became a two-car family with the addition of a red 1974 VW Super Beetle. I used that to commute to my job in the frozen foods department of the Heartland Grocery store in Seekonk, MA. After a long day or work my foot slipped off the clutch while rounding a corner in the store's parking lot and I drove it into a cement light pole base, crunching the front end like an empty coffee can, and filling my forehead with tiny bits of glass that kept the emergency room nurse busy for a hour.
In 1982 I purchased my first vehicle, a 1971 Ford Econoline E-100 cargo van for $900. The exterior had been painted a flat grey color by hand with a paint brush by the previous owner. I rattle-canned it with cheap gloss black paint, and later painted a yellow Z-stripe on the sides, inspired I think by television's "A-Team" van. The E-100 had a 3-speed transmission with a really wobbly shift lever on the steering column. The steering itself was lose and unpredictable with a ton of play in the steering wheel. Me and my friend Chris would drive it around Lincoln, RI for hours coasting in first gear at idle, feet off the pedals, puttering non-stop around quiet neighborhoods, country roads and through empty intersections at a snail's pace.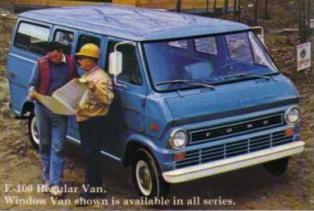 That old Ford van changed my life. Owning the cargo van afforded me the opportunity to get my first real film production gig as a production assistant on an indie film shot locally in Rhode Island, but produced by some NYU film school grads who lived in NYC. In the fall of 1983, at the end of the two-weekend shoot in Narragansett, I drove the crew and their film gear back to NYC and couch-surfed in their Hoboken, NJ third-floor apartment for about five months.
As a film and TV location assistant in the 1980's in NYC I drove production vehicles provided by my employers. Cars, cargo vans, passenger vans and a box truck once in a while. The subway was really the only good way to get around in NYC anyway. Relearning to drive in NYC's traffic madness in the 80's was invaluable, and with a film scouting permit from the Mayor's office I could park just about anywhere with impunity.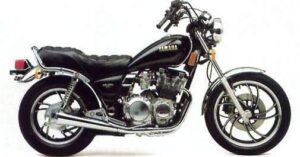 I bought my first motorcycle in 1988, I think. It was a 1981 Yamaha XJ650 Maxim with about 10k on the odometer. I used to park it in the narrow hallway of my brownstone apartment on 5th Avenue in Park Slope, Brooklyn. One summer later I got side-swiped by a car changing lanes and although I was unscathed, the car punctured a huge hole in the side of the motor and oil spewed everywhere. I scrapped that bike.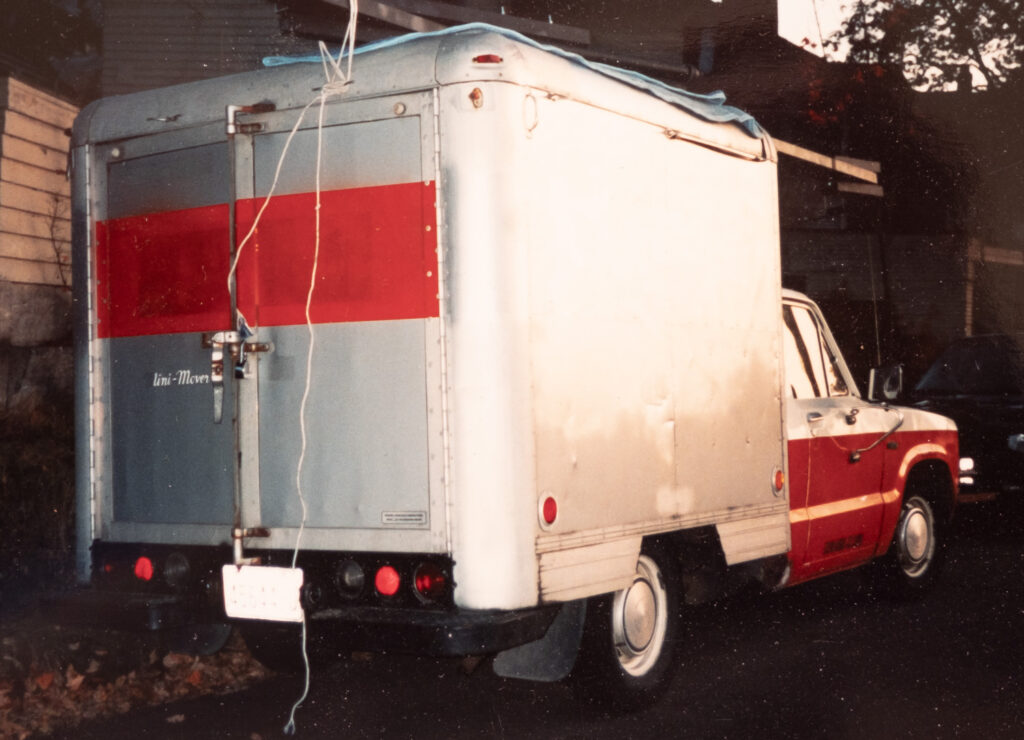 Around 1990 I bought a decommissioned vehicle from U-Haul in Brooklyn, NY for $1500. It was a Mazda B2000 with a small, square aluminum U-Haul box on the back. I used it to haul around Location department supplies and traffic cones on "Night and the City" and "The Bonfire of the Vanities". When I decided to leave NYC in 1991 I filled it up with my belongings, lashed a dozen milk crates full of stuff to the roof, and headed west to Seattle. Once settled on the west coast I outfitted the box with some wooden shelves and used the Mazda as a camera / grip truck. I sold it a couple of years later.
I found that most of the cameramen in Seattle were driving minivans so I bought a used blue Dodge Caravan, a '87 I think, and outfitted it with a auxiliary battery and a 12v power inverter so I could power small video lights and charge batteries in the field. I put a lot of miles on that van and finally sold it to a couple of laborers in 2000 when I bought a brand new Honda Odyssey.
My neighbor in Crown Heights, Seattle, had an second generation Honda Odyssey and I really liked the look of it. Surprisingly, there weren't that many Odyssey's on the road back then. Since I had a baby on the way and business was good, I got a loan and bought the van. Finding one in silver turned out to be a bit of hassle and I had to have one delivered from Spokane, WA. We met the dealer in Ellensburg, signed the paperwork, and drove it home. In the last 20 years the Odyssey has served well. It had the faulty gearbox problem that plagued early Odyssey's so the transmission had to be swapped out twice within the first 50k miles, but otherwise it's just been oil changes, filters and brake pads. At the 200,000 mile mark I had the suspension rebuilt proactively. When my second son Miles got his driver's license in the fall of 2018 I handed over the Odyssey keys to him with 213k miles on the clock.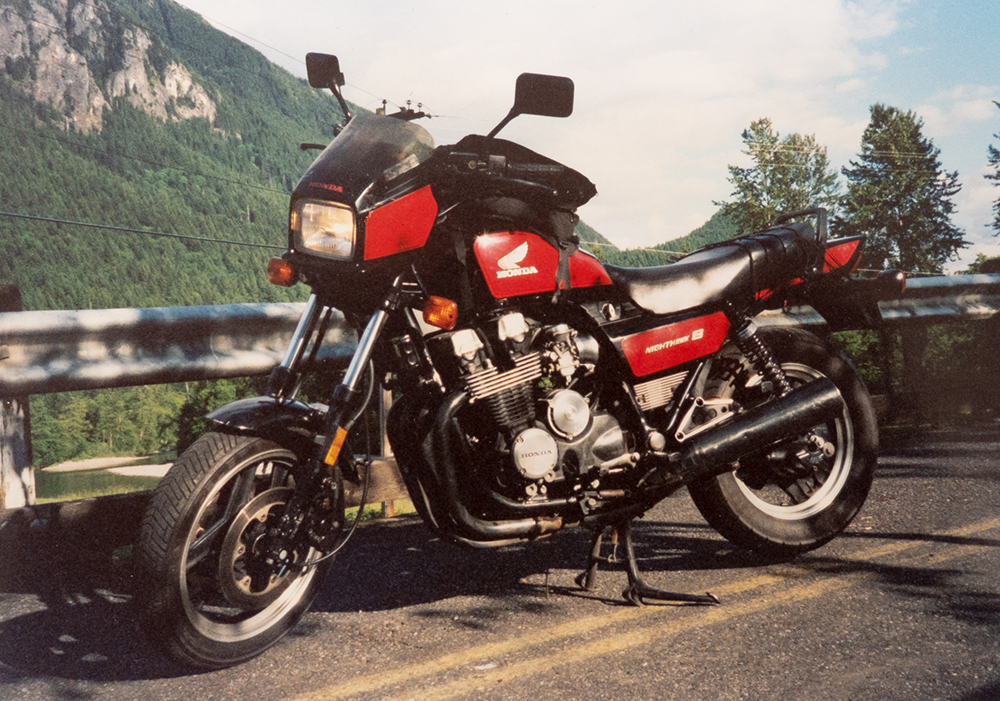 There have been a few other motorcycles along the way too, including a Yamaha 600 and a Honda Nighthawk SC700 in the early 90's. As of this draft in 2019 the BMW K75 doesn't see much use and the Versys 650 is the steed of choice.
The big 15-year-old E350 former cargo van, remolded into a utility/camper-van with just 115k miles on it does the heavy work.
Will I ever own a car? Probably – when I can't ride anymore.