I have two Blackmagic Design Pocket 6K cameras, the v1 from 2020 and the new v2 "Pro" model. Used together they pack a one-two punch of production value and efficiency. The new BMDPCC-6K-Pro model, with its built-in ND filters, proper viewfinder, articulating screen and 2+ hour battery life does not require any rigging to use, making it great for documentary and doc-style acquisition. Its balanced, light-weight, compact size makes hand-held operating easy. Pop on a lens and it's ready to go!
The in-camera stereo mics are perfectly okay for ambient b-roll or I can attach the DPA 4060 mic for first-rate on-camera audio. The wireless transmitter sends video and audio to the director's monitor.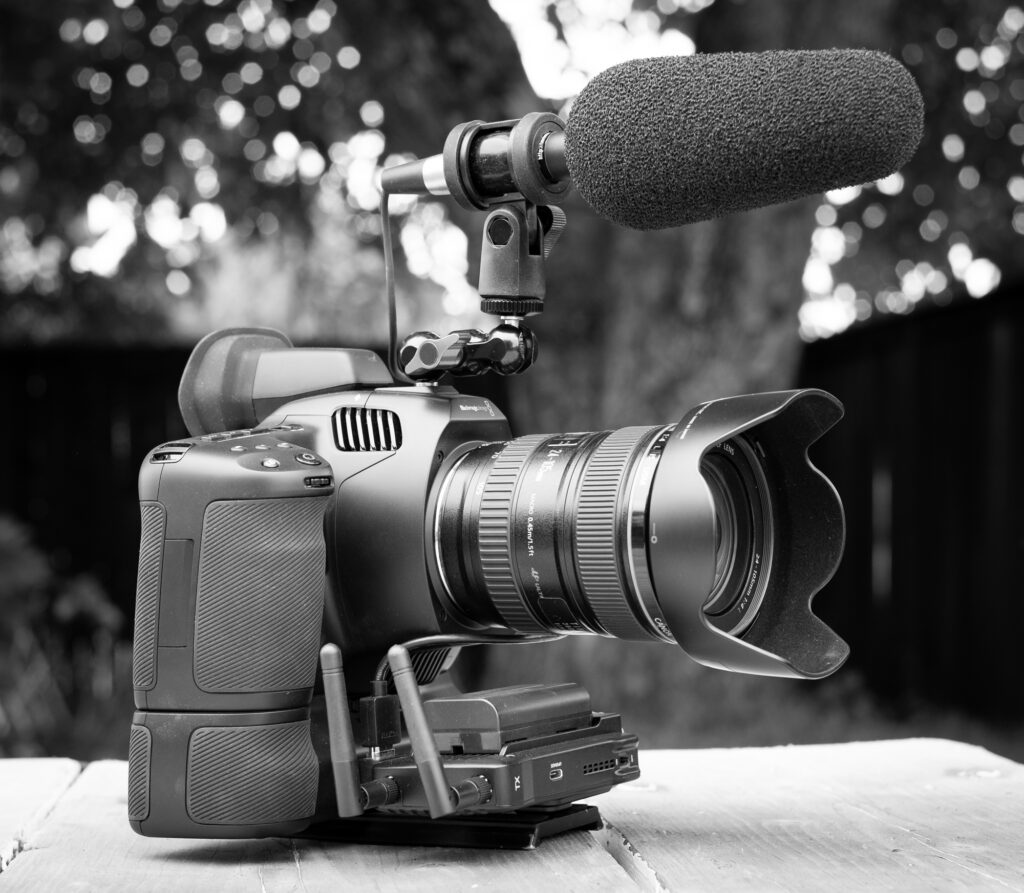 The original BMPCC6K paired with the Tokina 11-20 f/2.8 wide zoom is an amazing gimbal camera, and of course it matches the newer Pro camera perfectly when we need a B-camera for interviews.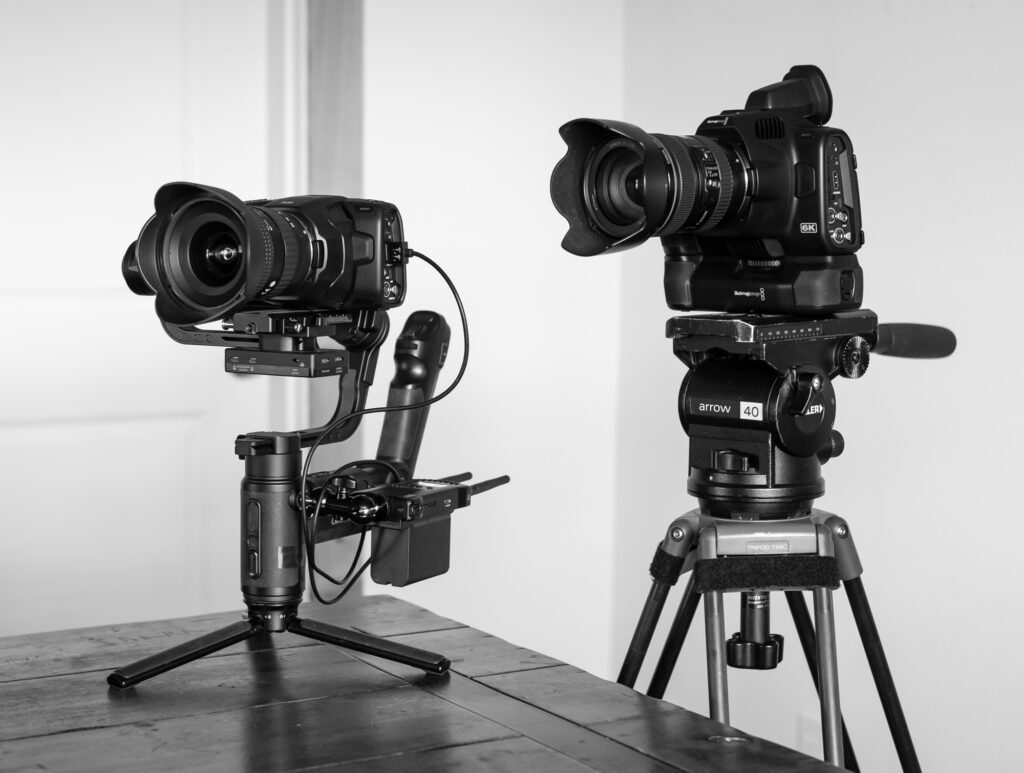 Here are few reasons I love these cameras:
Amazing image quality, color reproduction and resolution
Apple ProRes 422 and Blackmagic RAW codecs with many bitrates choices
Professional audio inputs / Timecode input for jam syncing
Slow motion – from 6K @ 50fps to 2.8K @ 120fps
Unobtrusive, low profile, easy to use for documentary work
Extremely quick setup time
The only real disappointment is that there's no real-time auto-focus functionality.
The kit includes a light-weight modular wireless HD director's monitor that is comfortable to hold and can mounted on a stand or set on a table.