I can work Local as your DoP or gaffer from Seattle, WA to Portland, OR.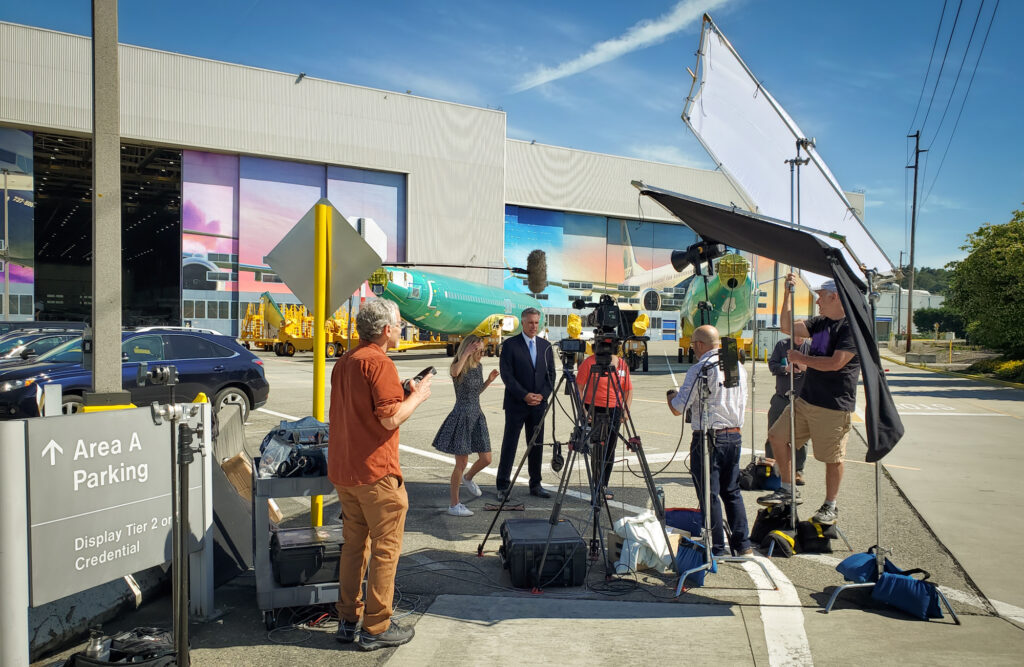 CREW:
Crew rates vary between $800 and $500 (10 hours) depending on the production type (commercial/corporate/doc/non-profit) and the crew position.
Half days are billed at 65% of the full day rate and are limited to 5 hours call time to wrap.
Travel days are billed at 50% of the work day rate. No charge for equipment on travel days.
Although I don't do payroll for other crew members, I can call around and check on crew availability, and then offer you recommendations for the best available crew people in the pacific northwest, the folks I work with regularly. They're skilled, likeable, well-equipped craftspeople who work safely and efficiently.
CAMERA KIT:
My complete Blackmagic Pocket 6K Pro camera package is $200/day including:
Blackmagic P6K Pro, Blackmagic P6K
Canon, Zeiss, Sigma A lens selection
CFAST 2.0 media, SSD media
Miller/Libec fluid head tripod
Wireless director's monitor
Gimbal
I am FAA Remote Pilot Certified. Flying the DJI Air 2S drone adds $50/day.
LIGHTING & GRIP:
The Super Duty E350 van includes a half-ton grip and lighting package that is available at $125/day plus lights as used when you hire me.
6x C-stands
6x Baby stands
2x Low Combo stands
1x High Combo stand
1x Menace/Boom Arm
6x 25′ Stingers
6x 20# Sand bags
1x 48×48″ diffusion frame
1x case of grip clamps, gobo heads, clips, adapters, tape and tools.
2x Full Apple Boxes
A few flags and reflectors
Assorted diffusion and CC gel rolls
The current LED light fixture inventory includes:
Aputure LS-600D Pro (pdf) 1 @ $100
Nanlux TK-140B bi-color 1×2 soft panels (pdf) 2 @ $75
LitePanels Astra 6X bi-color LED panel (pdf) 1 @ $75
Godox 200w daylight COB LED (pdf) 2 @ $50
Godox RGBWW LED tubes (pdf) 2 @ $25
50w COB LED / 2 @ $25
4'x4 KinoFlo daylight or tungsten (request) (pdf) 3 @ $25
AUDIO:
Having a separate sound person with a complete audio kit is always preferred, however in a bind I can setup a DPA 4017C boom mic and a Sound Devices MixPre mixer for $100. Seriously though, a dedicated audio recordist will have wireless mics, timecode, high bitrate audio files and better ears which ultimately means you'll have better sound.
Payment terms are Net 30.
My gear is only available when I'm part of the crew. Sorry, but I don't rent out gear.
Please call or email with questions and special requests.